Written from a personal perspective, for the first time I have been able to experience a cruise departing from Southampton and I must admit, I had reservations beforehand… These were entirely proven wrong!

Sailing aboard the new and beautiful 'Celebrity Beyond' by Celebrity Cruises, a colleague and I made our way to Southampton. We did stay the night in a local hotel for ease but many cruisers would rather set off on the day of and parking on the large on-site carpark for the duration of their sailing – The choice is yours (but I will say Southampton has a great shopping centre if you're looking for some pre-cruise spending!).

If you have never embarked on a cruise before, the terminal is much like a mini airport, but much faster to clear. Southampton has multiple terminals with friendly staff taking you quickly through security & check-in before taking you aboard. In these terminals, you'll notice a lack of duty-free – all because of a lack of waiting! You may be asked to take a seat for a short while to avoid too many people boarding at once, but the wait is certainly short-lived before you're directed to the bridge.

As soon as you're crossing over the bridge, you may be asked for a quick show of your documents & passport before the holiday begins. All of this can be achieved in less than 30 minutes on a good day, so…
– No 4am wake-ups
– No airport bag drop (or standing around the luggage carousel on the other side)
– No waiting around the departures board for your gate
– No uncomfortable flights
– No transfers

Just effortless check-ins and a beverage in-hand within the hour.

About bags – There's often no baggage allowance on ex-UK cruises so you can pack everything but the kitchen sink. You'll even notice funny little doors on the outside of the terminal, used to take your bags from you at the carpark and have them waiting for you in your stateroom.

Is there anything smoother than this process? Actually, yes… I've never classed myself a 'cruiser' but the feeling on-board during 'sail-away' is amazing. Live music, excited chatter, a glass of bubbly and watching the port disappear at sunset is a strange mix of relaxing and thrilling – You really have to experience it.

Not many of our customers realise we're able to book cruises, both from the UK and embarking abroad. If you're interested in cruising, our team would be happy to find the perfect ship to match your interests and comfort level. Worried you might regret the choice? It might help to know that the cruise industry has some of the highest repeat business within travel, with 80% of Brits keen to take another! And, I'd certainly put myself in that percentage.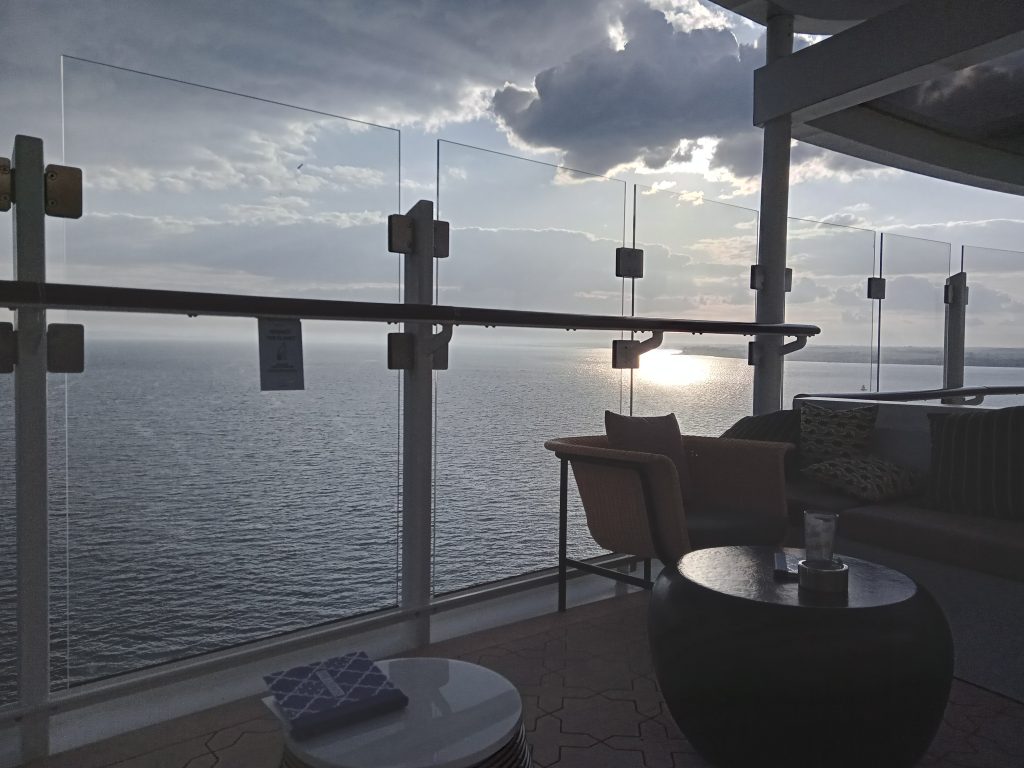 Thanks for reading,
Megan, Holidaysplease